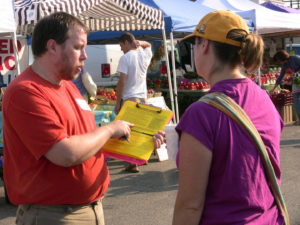 Client: Hennepin County Housing, Community Works, and Transit and HKGi
Community Visioning and Strategic Development Framework: Designed and led implementation for all public participation for this Hennepin County-sponsored collaborative corridor planning effort in south Minneapolis.
Community issues and priorities drove the framework to yield millions in county, city, and other public/private infrastructure investments in this aged industrial corridor. The framework also incorporated existing plans and extensive new research and analysis.
Process included stakeholder identification and analysis, in-person input at community events and festivals, intercept surveys, door-knocking, community meetings, presentations, informational materials, and audio/video input. Click here to see detailed information on stakeholder input.
Successfully reached out to underrepresented stakeholders and also facilitated community and technical committees that wove together key issues, goals and strategies, and information into a viable framework.